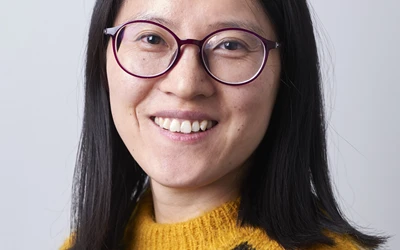 Xinxin Wang
PostDoc Researcher. Macroalgae production in Northern Norway
Postdoc
SUREAQUA Partner: NOFIMA, Norway
Theme: 1.5 Production technologies and systems

My education is in molecular biology, ecology, biochemistry, fish nutrition and sustainable aquaculture.

I did my bachelor studies in China to study the lipase activities in the digestive tract of sea cucumbers. Then I took my master's at the Ocean University of China to study the influence of aquaculture on the diversity of bacteria in sediment in the Yangtze river. In 2008, I came to NTNU for my PhD studies on Integrated Multi-Trophic Aquaculture (IMTA). We co-cultured blue mussels, scallops, and seaweed in a commercial salmon farm to mitigate the potential negative environmental impact from salmon aquaculture. Then I worked as a researcher at NTNU on exploiting microalgae as a raw material for fish feed.

The present work focusses on macroalgae production in Northern Norway. We are collaborating with Bellona and Ocean Forest in conjunction with Lerøy, and local kelp farmers to explore the potential for Saccharina latissima cultivation in the north with an extended growth season and less biofouling.